NEOM Green Hydrogen Company (NGHC), a joint venture between ACWA Power Engineering, Air Products and NEOM Saudi Arabia, announced that it has now completed the equity financing of the world's largest green hydrogen production and manufacturing facility with a total investment of $8.4 billion, following the signing of accounting contracts with 23 regional, regional and international banks and investment companies. In addition to the project, NEOM Green Hydrogen Company (NGHC) has signed an Engineering, Procurement and Engineering Construction (EPC) agreement with Air Products of the United States as the contracting and systems integration company for the entire facility.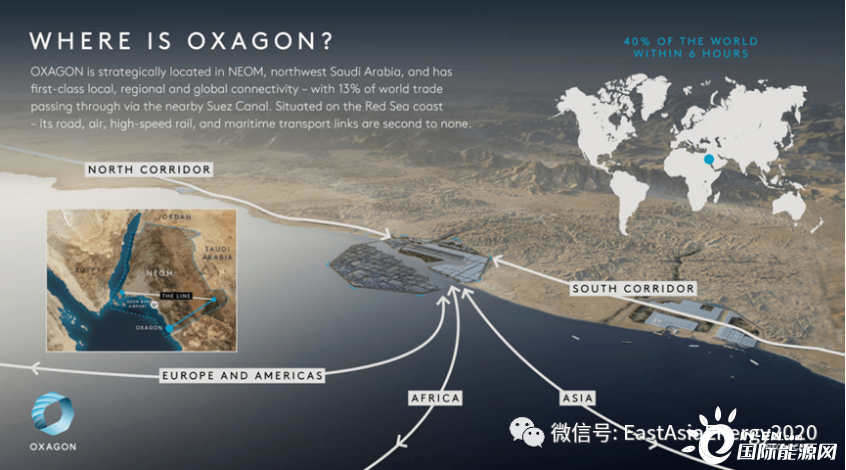 NEOM Green Hydrogen has also entered into a 30-year exclusive off-take agreement with Air Products for all green ammonia manufactured at the facility, which will further stimulate the economic development potential of renewable energy in all customer values. NEOM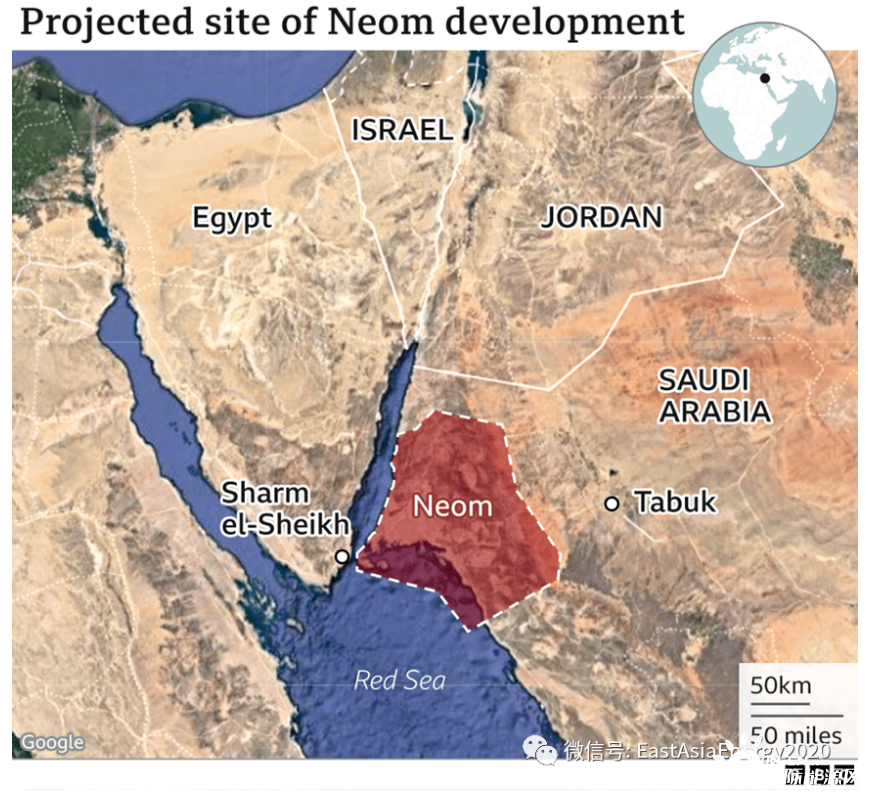 NEOM Green Hydrogen has indicated that the non-recourse equity financing for this project has been certified by S&P Global as one of the largest corporate financings within the Green Loan framework.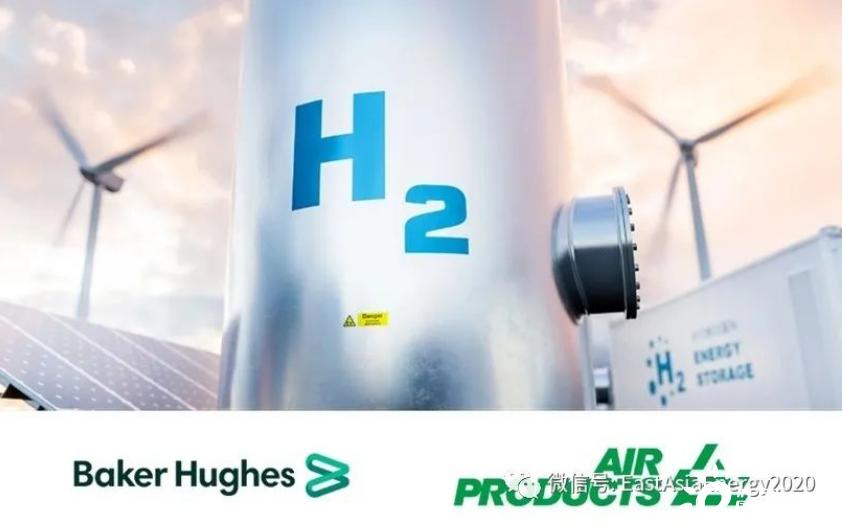 As a tripartite venture between Saudi ACWA Power Engineering, Air Products and Saudi NEOM, the project will be a capital construction of a cumulative 4GW of new photovoltaic and wind power projects by the end of 2026, producing 600 tons of carbon free paper H2 per day in the form of green ammonia for efficient solutions in the transportation industry sector worldwide.
This total financing amount which includes $5.852 billion in senior option debt and $475 million in insulation wallboard debt rolls (mezzanine debt) equity financing, both in the form of non-recourse new project financing participation, actually as follows: $1.5 billion in assets from the Saudi China Innovation Fund (NDF) which means the Saudi China Capital Facilities Equity Fund (NIF); 1.25 billion in assets originating from the Saudi Industrial Production Innovation Fund (SIDF).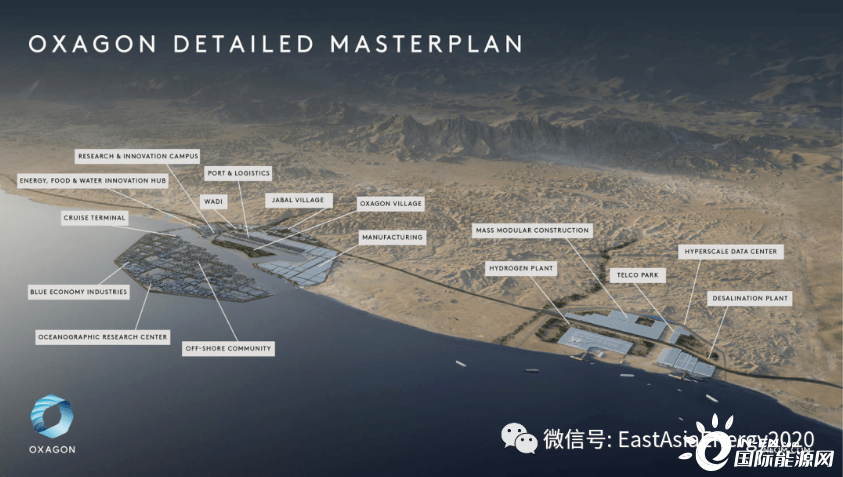 The remainder of the account is sourced from a syndicate of lenders, including First Abu Dhabi Financial Institution, Hang Seng Bank, Bank of East Asia, Mitsubishi UFJ Financial Group, BNP Paribas, Abu Dhabi Banking, Natixis (Dutch export and foreign trade financial institution), Saudi British Bank, Sumitomo Mitsui Banking Corporation, National Bank of Saudi Arabia, France KfW (Kreditanstalt für Wiederaufbau), Riyad Bank (one of the largest financial enterprises in Saudi Arabia), The Norinchukin Bank (a Japanese intermediate agricultural financial institution), Mizuho Bank (Japan), Banque Saudi Fransi (a Saudi French financial institution), Alinma Financial Institution, Saudi Saudi Arabian Oil Investment Company (APICORP), JP Morgan Bank (USA), DZ Bank AG, Korea Development Bank and Credit Agricole.
Aqaba Wind Power Project
The project will consist of 284 Envision EN-171/6.5 small wind turbines with a rim height of 100 meters and a motor rotor diameter of approximately 171 meters, which will ensure that the project is completed with maximum power generation efficiency.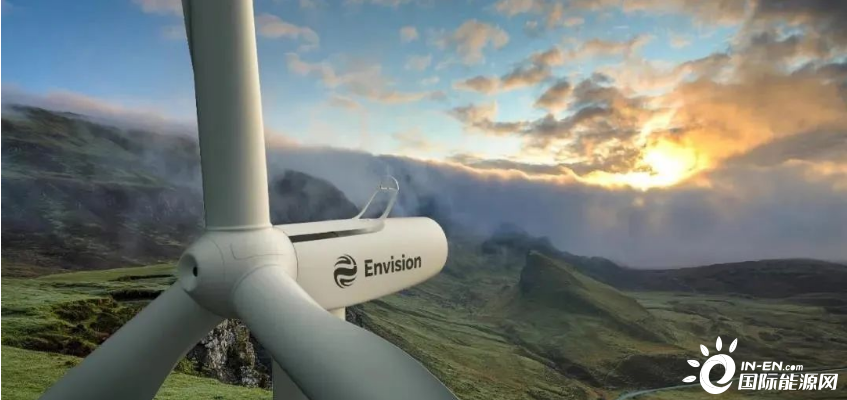 Previously, Envision EN-171/6.5MW intelligent model won the 5th place in the world in the TOP 10 of the world's best onshore wind turbines (above 5.6MW) in 2022, released by WindpowerMonthly, with the advantages of high wind catching efficiency, high reliability load and more efficient environmental adaptability solutions. The company has won 3.4GW of orders from North Africa, Middle East and Central Asia.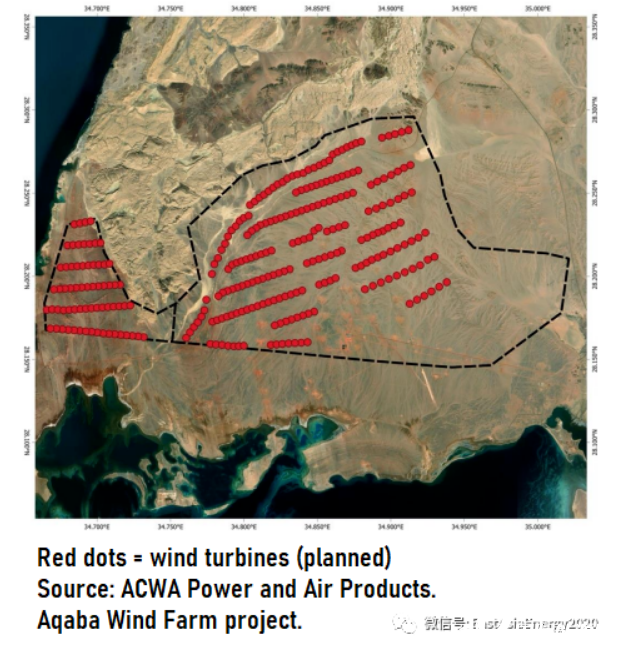 NEOM has started construction of the world's largest new green hydrogen project, which is expected to be completed by the end of 2026.
NEOM is located in a new industrial city in the northwest region of Saudi Arabia, with an estimated area of 26,500 hectares, adjacent to the Gulf of Aqaba and the Gulf of Fire, and close to the sea trade route via the Suez Canal. The new city will focus on nine areas such as electric energy and water, biotechnology, food category, high-end equipment manufacturing and services, and will rely entirely on green energy power supply system in the future.October 24, 2017 Saudi Arabia Saudi Arabia Crown Prince Arafat bin Salman announced a project investment of $ 500 billion (equivalent to 3.3 trillion rmb) to build a village program.