According to the Spanish news media, two films have recently been released that illustrate the fallacy of Spain's energy transition: that as the deployment of renewable energy increases, popular resistance to it will increase.
"The wind, good! But not this way!"
It's easy to imagine a local resident vociferously protesting a new renewable energy project that might take his land. In fact, it was part of a speech by Spanish director Celso Sologoyan that was broadcast in prime time across the country on Feb. 15 on the website of Spain's National Academy of Cinema Awards, the Spanish version of the Oscars. In Spain, resistance to renewable energy seems to be moving into the mainstream.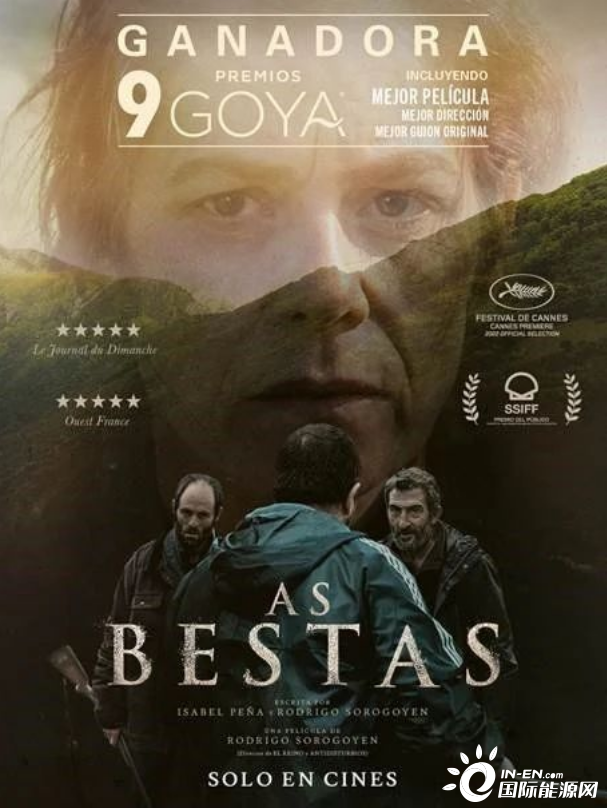 Sologoyen won best director for the Galician drama "As Bestas," about a Dutch couple who live in a rural area of northwestern Spain, seeking to live surrounded by nature but creating tensions with the rest of the population, in part because of the sale of land for a wind project. The film was an overwhelming success, winning a whopping nine awards at the Spanish Academy of Film Awards in February.
None of the Spanish films show solar power. In 2022, Catalan director Carra Simon's Alcatraz became a hit. The film is named after a village in west-central Catalonia where the Soler family owned a peach farm. When the resource user died, his successor decided to sell the land to build a medium - and large-sized solar photovoltaic plant, only to be met with fierce opposition from much of the rest of the Soller family. Alcatraz is Spain's entry in this year's Academy Award for best foreign language film. Though it didn't make the shortlist, it won the Golden Bear for best film at last year's Berlin International Film Festival.
For those transforming the energy mix of EU countries whose default setting is that renewables are not heroes, it is puzzling to see wind turbines and solar photovoltaic panels portrayed as villains. The film illustrates a fallacy of Spain's energy transition that could be copied elsewhere: that as the deployment of renewable energy increases, public resistance to it will increase.
Both "Beasts" and "Alcatraz" have sparked fierce debates in Spain about where and how to land renewable energy projects. The debate, featuring expert columns and editorials in key regional and national newspapers, has divided Spain between those who are pushing for a renewable energy boom and those who blame the damage it does to nature.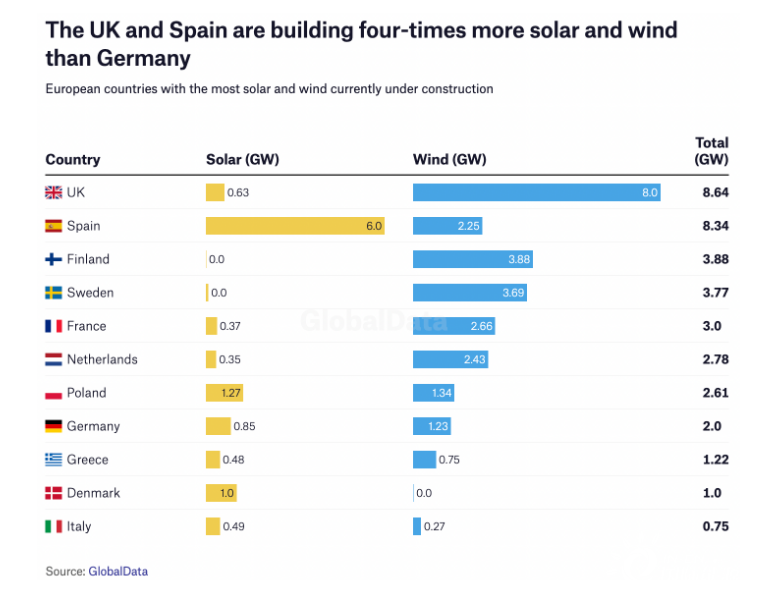 Ramon Mateo, director of beBartlet, a Philadelphia.based public.administration consulting firm, says the fight is intensifying as renewables play a bigger role in Spain's electricity.engineering system. At issue is the uneven economic and demographic development of Spain's regions. Although Spain's cities and industrial parks are growing and developing again, the cost of living and air pollution are facing corresponding risks, as households move to urban areas and rural areas become less populated. According to a report by the Spanish Financial Institute, 42% of rural urban areas in Spain are at risk of underpopulation. Instead, some 22m households (out of a population of 47m) live in the 100 most populous cities.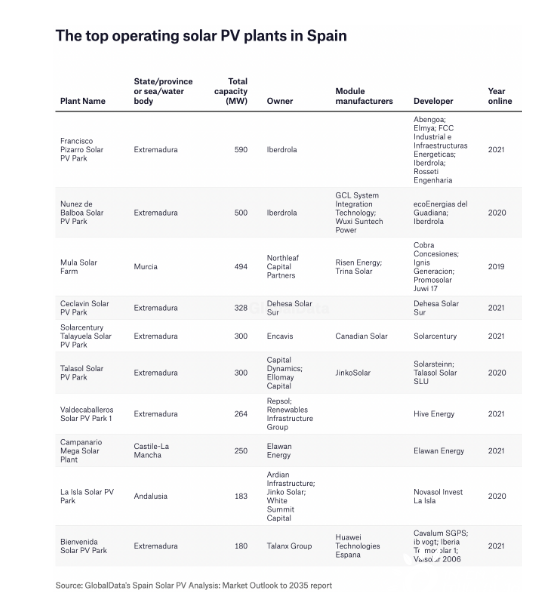 The situation is known as "clear Spain" : many large and medium.sized renewable energy projects are either located in such populous and resourcepoor regions or are planned in some of them. "This is a debate that we should publicize and address in order to compensate and promote the benefits of renewable energy to local communities," said Teresa Riel, head of Spain's natural environment Department. It's important to think about our communities and our residents, not just the environment and the diversity of species."
The current situation intensifies resistance to renewable energy in the form of unilateralist movements. Such activists often say that many refuse to give away land resources to nearby cities, which can use renewable power projects produced on their land. Teruel Existe, a party in eastern Spain, prominently featured in its manifesto slogan: "Renewable energy is good, but not all." The party picked three legislators in Spain's last regional elections, two in the upper house and one in the national Assembly. In a recent debate in the SpanishAmerican Congress, one of its legislators, Toma Guittat, argued that "accelerating the efficiency of renewable energy could lead to the greatest environmental degradation in history".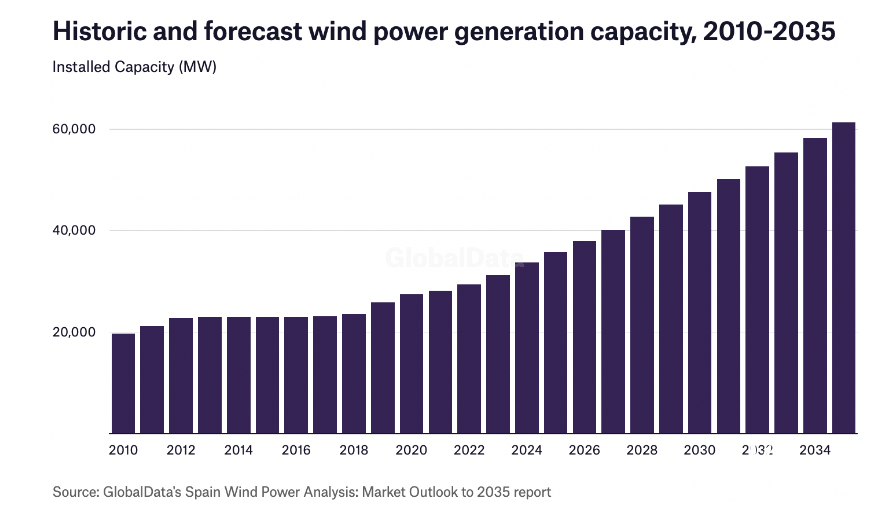 The national debate reached new heights in December when Spain approved a royal law speeding up renewable.energy permits as part of a broader set of measures to address Spain's energy woes. Simplifying the approval process has long been a demand of the renewable energy industry on the North American continent, which sees the licensing process as one of the drawbacks to its scale deployment.
Francisco Reynes, chairman and CEO of Spanish company Naturgy, said: "The main weakness of investment in renewable energy projects is approvals and a certain kind of social development dispute that has grown."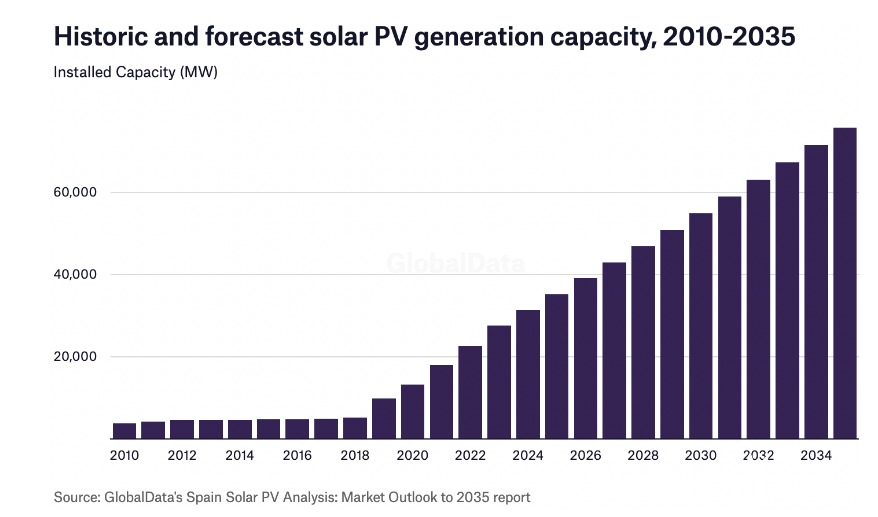 Cosimo Tansini, head of renewable energy current policy at the European Regional Environment Agency, a social organisation based in Amsterdam, says speeding up the approval process is not in itself a bad thing. However, the situation will change radically, mainly depending on the authorities: as the total number of registrations continues to grow, some regions have invested more and more human resources in the project to facilitate the approval process, but sometimes the lack of network resources in many public governments can also lead to many weaknesses in the approval process. In particular, of course, conservation groups accuse the European Commission's REPowerEU scheme of watering down environmental impact assessments (EIA) : the union has already identified "preferred" areas for renewable energy deployment and is calling for all projects to be deployed there to be free from EIA. Conservation groups, of course, have been outspoken in their criticism, even calling the Spanish royal Act that enforces the rule "ecocide". Campaigners say this will make it increasingly difficult to legally test a new renewable energy project.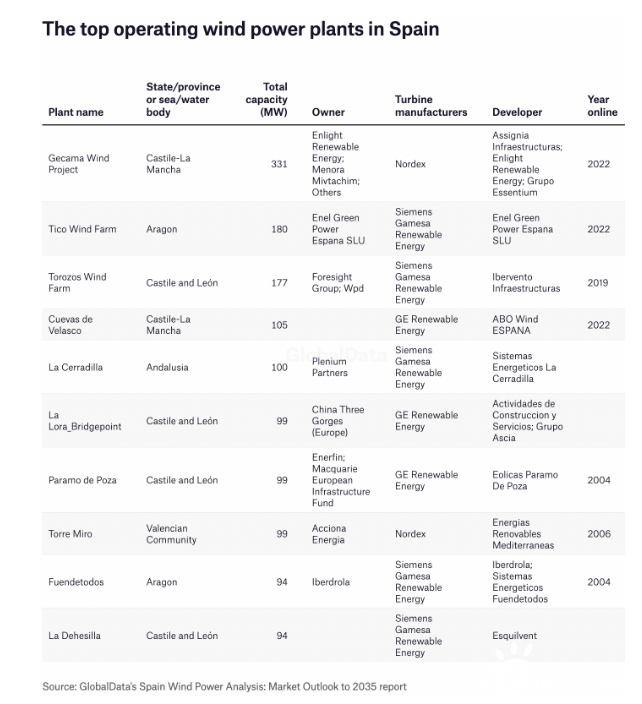 To prevent "Beasts" and "Alcatraz" from happening, developers of renewable energy projects must ensure that they share their interests with local residents. To solve this problem, project developers are increasingly turning to agro-solar power -- major utilities such as Endesa, Iberdrola or Naturgy already have a number of projects that combine renewable energy with agriculture, using the portion of the land used for solar panels to grow crops under trees. It is said that such projects can improve the quality of crops in the field, give immediate benefits to farmers and those working in the fruit and forestry industry, and reduce requirements for running water. But experts say Spain still has a long way to go before it has a real development strategy to revitalize the new land that has been "cleared."
Niedeppe Gonzlez.Casarez, a member of the European Parliament from Spain's opposition PSOE party, suggested that the debate over renewable energy could once again promote unilateralism across Europe. "We are not taking into account the difficulties of popular acceptance: unilateralism is on the rise abroad, so populists are trying to exploit these resistance to renewable energy to build usable indoor Spaces in the countryside," he said. "At the end of the day, people may not trust governments that implement renewable energy," he added. "The adverse effects are really serious."