France closed its first public utility scale solar fair this year, with prices ranging from €0.0529($0.059)/kWh to €0.0730/kWh. The purchase was greatly oversubscribed.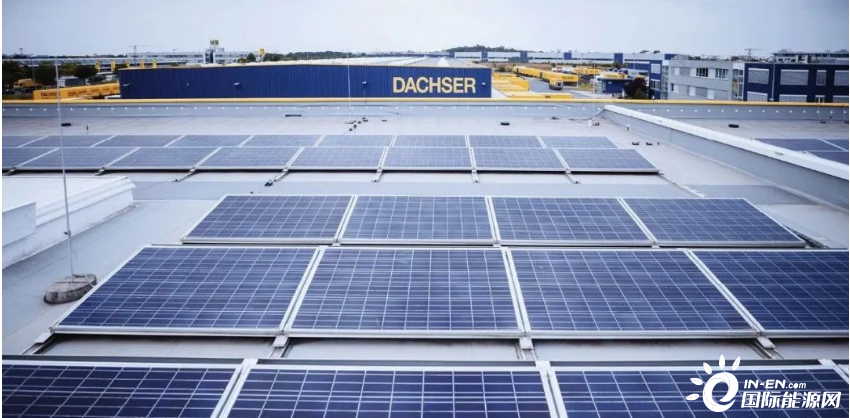 Photo: Dachser
Bundesnetzagentur, the federal power grid supervisory authority (Bundesnetzagentur), allocated 1,952 MW PV capacity in this year's initial solar bidding for public utilities operating scale across the country, a total of 245 bids, slightly more than the Bundesnetzagentur plan to allocate 1,950 MW. The tender was heavily oversubscribed, receiving 347 key proposals totaling 2,869 MW.
The agency set a maximum charge of €0.0737($0.081) per kWh for the auction. The final average is €0.0703/kWh, with a range of €0.0529/kWh to €0.0730/kWh.
The southern state of Brandenburg has the largest share of distributable volume market with 845 MW, followed by Brandenburg with 223 MW and Rhineland-Falz with 163 MW.
About 851 MW has been allocated to new projects on agricultural land and lawns in backward regions, while another 755 MW has been awarded for photovoltaic projects on highways and railway lines, Bundesnetzagentur said.
"For the first time since June 2022, the total number of bids received greatly exceeds the project capacity," said Klaus Mller, president of the Bundesnetzagentur. "You have never received so many bids in a tender. The key now is to consistently maintain these high levels of bidding to drive the growth that is needed over the long term."
The company allocated 609 MW of solar installations in a previous tender for large-scale photovoltaic power generation. Both were oversubscribed and the final average price was €0.0580/kWh, higher than the €0.0510/kWh of the previous round. Bids range from €0.0520/kWh to €0.0590/kWh.
The Bundesnetzagentur will hold the next tender for pavement PV on July 1, and has indicated that it expects to allocate 1,611 MW, and will also accept for the first time new proposals for solar farms with a capacity of up to 100 MW.