Over the years, the trade current account of the Chinese and Brazilian economies has continued to grow, and China has been Brazil's largest trading country for 14 consecutive years. As one of the "BRICS" countries and the largest auto power in Africa, Brazil is a "strategic location" for the world's auto companies, as well as for Chinese auto brands. Chery Automobile, Jiangzhun, Jixiang and other private brand auto companies started to set foot in the Brazilian market more than 10 years ago, and gradually become invincible. Now, with the rise of new energy vehicles, accelerating the "sailing" of Chinese automobile enterprises continue to blow a new round of investment boom in the Brazilian automobile market. Following the release of BYD's Song PLUS DMi and Yuan PLUS models in Brazil at the end of last year, Great Wall Motor recently announced the launch of its Great Wall Hav H6 new energy vehicle in Brazil.
At present, the European and American brands that have been operating in the Brazilian market for many years occupy the vast majority of the market share of the host country's automobile market, and You, Fiat and General Motors occupy the top three positions of new car registrations in Brazil for a long time. Although the famous Chinese brands "fortunately not disgrace", but with the increasing strength, especially the advantages of new energy vehicles prominent encircle, become the rapid development of the Brazilian auto market "potential stocks".
Private labels have long been involved
As early as more than 10 years ago, well-known Chinese brands have entered the mainland of Brazil. In July 2011, the Chery Auto Project invested $400 million to start construction of a modern car factory in the town of Yakare in Sao Paulo state, Brazil. At the beginning, Chery sold more than 60,000 units in Brazil according to the import and export market and held a market share of less than 2 percent. At the same time, Chery Automobile was the first Chinese auto company to invest in Brazil. The Yakarei plant was Chery Automobile's largest overseas plant at that time, with a production capacity of 150,000 units. In 2014, Chery Automobile Brazil plant was completed and put into operation. Chery Automobile invested 4 billion dollars in the capital construction of "Chery Automobile Park" in Brazil project, making Chery Automobile Brazil plant once become the main investor of Chinese automobile products in foreign countries.
"In recent decades, the bestselling models of Chery Automobile in Brazil include Chery Fengyun, Chery QQ, Ruihu 5, Ruihu 8, Ruihu 7, etc. Ruihu 8 has also become one of the Brazilian government procurement projects." Zhu Shaodong, deputy general manager of CHERY Automobile International Co., LTD., said that many of Chery's cars introduced in Brazil have been updated with cultural integration, such as the use of alcohol and gasoline dualfuel engines. The Tiger 8 PRO is also equipped with the CHERY AWD alldimensional intelligent allwheeldrive system jointly developed by Chery and ZF. It can be rapidly converted into allwheeling drive within 100ms. At the same time, it also has six performance modes: offroad vehicle, ice and snow, dirt road, fitness, economic development and general. It also has many bright points in intelligent system, intelligent network connection, automatic assisted driving, voice interaction and environmental protection car interior. It is understood that Chery Fengyun has also become a beltway highway police equipment car in Sao Paulo, Brazil.
"In recent years, China's own brands, including Great Wall, Jiangzhun and BYD Auto, have entered the Brazilian market with different precise positioning and different operating models, and have gained a foothold." Lin Zhongming, a Chinese agent engaged in auto import trade in Brazil, introduced it to China Auto News in detail.
Jiangzhun Automobile, which entered the Brazilian market almost at the same time as Chery Automobile, used the consignment mode at that time. It signed the distribution agency agreement with SHC, the largest automobile agency in Brazil. The models invested in the Brazilian market included Xiaoyue, Kaiyue, Tongyue, Bingyue and other family car series, as well as Ruifeng S3 and other SUV series. Since then, Jiangjun Motor has built a factory in Brazil, which was completed and put into operation in 2014.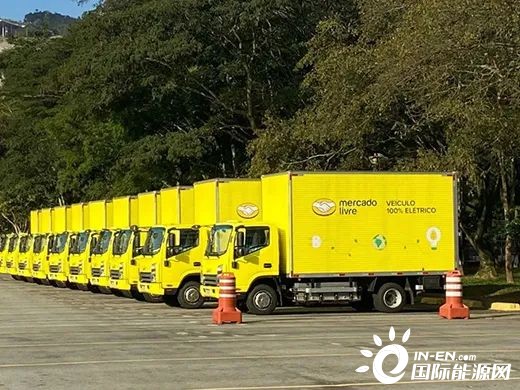 JAC electric light truck hot sale in Brazil Photo source: Jiangzhun Auto official website
Looking back, 2014 became the "big year" for Chinese famous brand cars to enter Brazil. In January 2014, Jixiang Auto announced its entry into the South American continent, and gradually exported and sold Geely Emgrand EC7 and Global Eagle GC2 car series under the Group to Brazil. These two cars were equipped with Geely's newly developed 1.3T four-cylinder engine at that time, which improved Jixiang's market competitiveness in fuel-efficient turbocharged models. Next, Jixiang also built a car factory in Brazil.
Use the electric attack for a new chapter
Along with the acceleration of the evolution of the "New Four Modernizations" of automobiles, Brazil's automobile industry is also transforming to the electrification of automobiles, which brings more opportunities and challenges to well-known Chinese brands.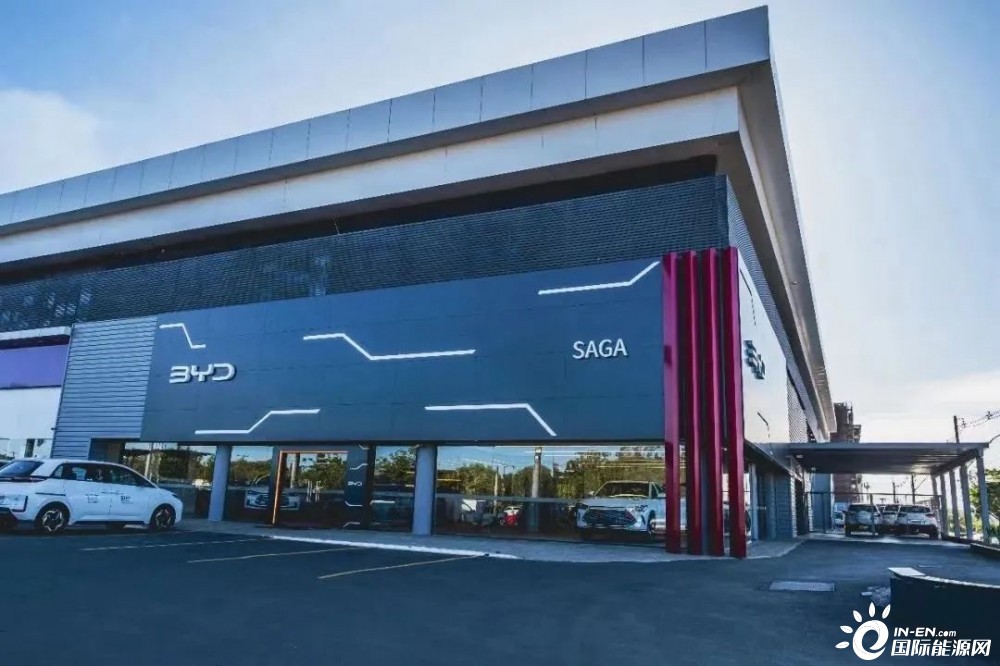 Photo source: Official website of BYD
As China's largest new energy vehicle company by sales volume, BYD Auto has been gradually building its first electric bus factory in the country in Campinas, Brazil, and set up a research and development base and concept car manufacturing center since July 2014. The investment of the first phase project reached 200 million Reais (1 Reais equivalent to 1.3 yuan at the current stage). Byd already has three factories in Brazil, all commercial vehicles and components.
In 2022, BYD Auto announced its entry into the Brazilian auto market. In November last year, BYD Auto launched its imported BYD Song PLUS DMi and Yuan PLUS EV2 electric models in Brazil. At the launch of the new car, BYD Co., LTD. Executive vice president and BYD Auto Americas chief president Li Ke said: "In Brazil, electric vehicles are becoming more and more popular among consumers, and BYD Auto's plan in Brazil is gradually improving. Our mission is to create a diversified new energy vehicle product architecture in Brazil, to help the country move towards a green future and achieve high-quality development."
According to media reports, BYD Auto plans to invest 3 billion reais to build three new plants in Bahia state, one to manufacture pure electric and plugin hybrid cars, another to manufacture electric buses and chassis for electric trucks, and another to process iron phosphate and lithium and possibly power lithium batteries. The three plants will be up and running between 2024 and 2025. After the new plant is put into operation, BYD Auto will open cultural integration manufacturing in Brazil.
An invincible position in Brazil's new energy vehicle market means that it can radiate to all South American car markets nearby. Wang Chuanfu, chairman and president of BYD Co., LTD., said: "In the future, we will continue to expand the strategic deployment in the Americas, open the localized production in Brazil, and will also bring BYD auto matrix new energy vehicles to 17 countries such as Spain, Chile, Australia."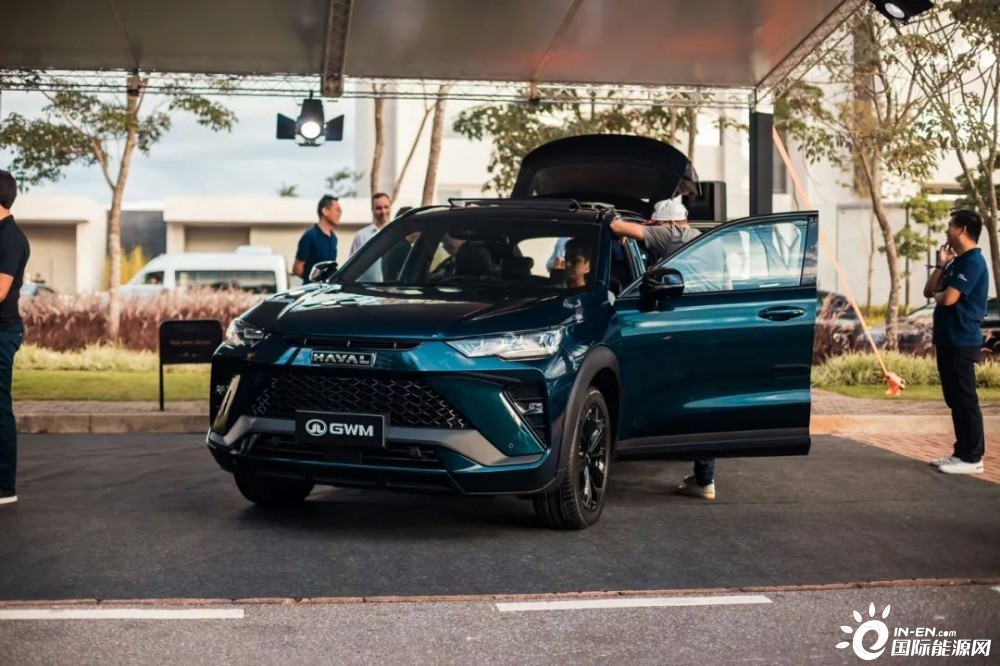 Photo source: official Weibo account of Great Wall Motor
And the Great Wall Motor will be Brazil as the main destination of new energy vehicles "sailing". In January 2022, Great Wall Motor took over the new MercedesBenz plant in Irasemapolis, Brazil. It is understood that the Great Wall Motor also for the project investment 11.5 billion yuan for the factory to carry out intelligent digital construction, it is estimated that in the second half of 2023 completed production, will create 2000 jobs, production capacity of 100,000, the future will radiation source all the European region. In the next three years, Great Wall Motor will promote 10 new energy vehicle products in Brazil, including four pure electric vehicles and six hybrid electric vehicles.
This time, the Great Wall automobile in the face of the Brazilian market online Great Wall Harvard H6 new energy vehicles have Harvard H6 PHEV and the Great Wall Harvard H6 GT PHEV2 plugin models, which are integrated into the driverless, intelligent cockpit, intelligent services, but also for Brazilian consumers to change the traditional fuel car driving experience. By the second half of 2024, Great Wall Motor plans to have 133 authorized sales and service centers for GWM, a wellknown foreign brand of Great Wall Motor, in 112 cities in Brazil. Some time ago, Great Wall Motor announced that it will fully implement the "2025 development strategy" in the Brazilian market, launch a whole series of products that will carry the vehicle networking platform and autonomous driving assistance system software, and release the first 5G car in the Brazilian market, bringing new feelings of mobile travel to users across the country.
Hopefully, the industry will be restructured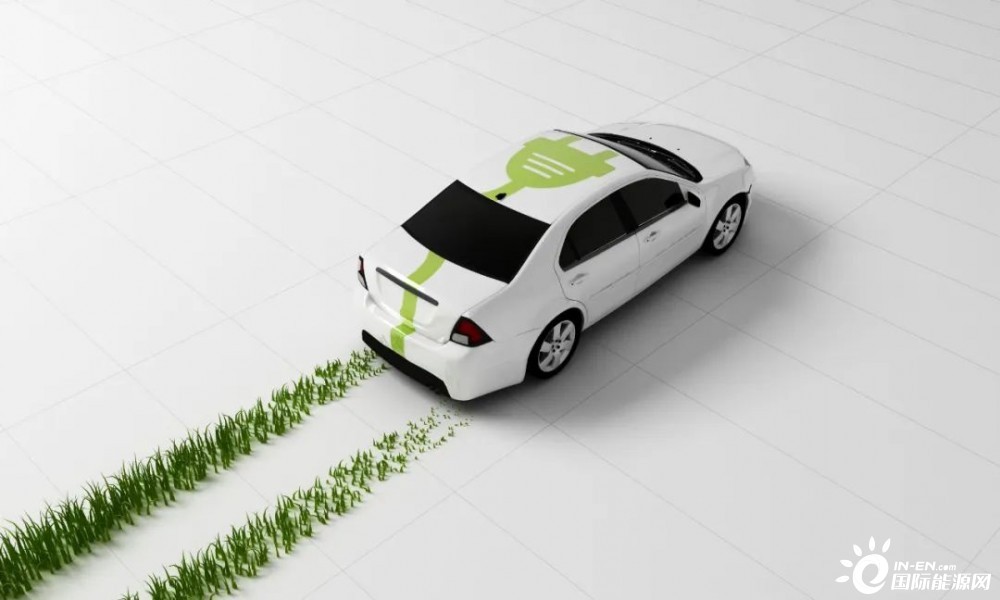 "The trend towards electrification of cars, both in Brazil and globally, is inevitable." The Brazilian government has realized that the new energy vehicle market will bring more green market prospects and jobs, so it has enacted a number of existing policies to promote local production and assembly of electric vehicles, and further promote the country's renewable resources development trend, according to the Brazilian Automobile Industry Association's investment analyst, Victor Wade.
"Objectively speaking, well-known Chinese brands set foot in the Brazilian market in the early years. In the past period of fuel cars, the market advantage was not prominent, and the market share did not get a big improvement. But the new energy vehicle period is different, and well-known Chinese brands are expected to enter the 'headwind' in the Brazilian market." Lin Zhongming thinks that automobile enterprises from the West to Japan and South Korea have obviously been slow in the automobile electrification industry, and Chinese automobile enterprises have the first-mover advantage in the level of new energy. Many well-known brands of new energy vehicles have already entered the European market, which not only shows the double warping plate in the product design, quality and other aspects of China's new energy vehicles. And in terms of marketing and promotion, there are more diverse versions. In addition, Brazilian government departments are still fully supporting the development of new energy automobile industry. If Chinese automobile enterprises release new energy automobile products suitable for local characteristics, the development prospect in Brazil is worth watching.
Lin Zhongming introduced that at this stage, Brazil's auto industry is entering the "epidemic" competition, several wellknown overseas brands are in Brazil's auto companies. Chinese auto companies have also invested heavily in the Brazilian market. In recent years, local buses, police trucks and fire engines in Brazil have all seen the presence of wellknown Chinese brands. It is worth paying attention to that Chinese automobile enterprises, which previously opened the local market with the help of new energy commercial vehicles and special vehicles, are also attacking goods in the new energy automobile market. Last year, BYD Auto introduced Tang EV and Han EV, its electric models, to the Brazilian market. Although the local price of Xingyue LEV is 760,000 yuan, three times that of the domestic price, it still won a lot of orders.
According to a report released by Bloomberg New Energy Finance, from 2018 to 2022, the sales of new energy vehicles around the world showed a surge growth, with the fastest growth rate in Europe, apart from China. Report forecast analysis, with Brazil and other Latin American countries continue to promulgation relevant policies, further promote the rapid development of clean energy industry chain, local new energy vehicle sales can achieve an average annual growth rate of 25%, into the rapid development period. This represents both an opportunity and a challenge for China's famous auto brands, and a new big change for Brazil's auto market.