Is the US letting Chinese solar PV panels into the US?
According to media reports, on March 7, local time, US President Ban Ki-moon's White House green energy management adviser (John Podesta) confirmed in the Cambridge University CERAWeek international energy conference, Chinese solar panels are once again according to the customs department into the United States.
"With more specific guidelines, we are seeing more products based on [customs authorities]," Podesattu said. But he gave no further indication of the actual total.
Foreign media reported that since June last year, more than 1,000 batches of Chinese solar components have been deposited in US seaports. However, sources show that at the end of last year, Jinko detained solar modules have been released by the US customs department in the first batch. According to foreign media quoting Trina Solar, in the past four months, the company has more than 900 MW of solar photovoltaic panels according to the US customs, and less than 1% of the products have been seized for inspection.
On November 11 last year, Zhao Lijian, a former spokesman for the Foreign Ministry, responded to the problem of Chinese solar components being overstored at US seaports by saying that the US should temporarily stop its unreasonable crackdown on Chinese solar companies and release relevant solar components as soon as possible. China will continue to unswervingly defend the legitimate rights of Chinese companies.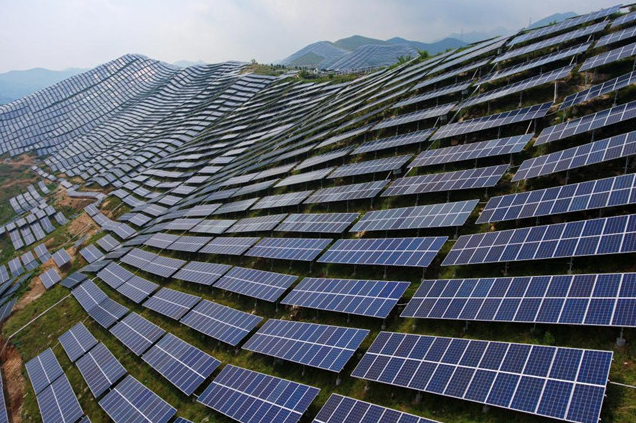 They were released gradually late last year
According to the United States Customs Service and Border Protection, from June 21 to October 25 of last year, our bureau detained 1,053 lots of solar machines and equipment without releasing them. Citing U.S. federal laws that protect company confidentiality, the bureau would not identify the manufacturer or determine minor details about the total number of solar machines in the product.
But foreign media quoted experts as saying the products included photovoltaic panels and polysilicon cells with a capacity of up to 1,000 MW, which are mainly made by Chinese companies Trina Solar, Jinko Solar and Longi Green Energy. These companies typically account for a third of the solar panels supplied in the United States.
In early December, Philip Shen, executive president of Roth Capital Partners, noted in a field note that the U.S. Customs Service and Border Protection had released a large number of solar panels into the U.S. market, including Jinkosolar products.
In the communication with investors at the end of last year, JinkoSolar was asked whether "the delivery situation of the enterprise to the US sales market is getting better". The company responded that "at the present stage, there are certain data signals for the demand of the US market to get better, and continuous rapid customs clearance still depends on the in-depth promotion of the enterprise's supply chain management. "In the long run, demand in the U.S. and global markets is still growing steadily, and companies will actively promote these efforts around a sound overseas supply chain and integrated production capacity."
In addition, the relevant information shows that in early December last year, Jinko solar modules detained by the US customs department has been the first batch of release.
In a recent email, Melissa Cavanagh, Trina's U.S. press secretary, said: 'Trina's information systems and supply chain allow us to provide detailed traceability documentation as required by U.S. Customs... This greatly reduces delays at the port."
In response to another public records request last month, the U.S. Customs and Border Protection Agency said it had released 374 shipments of electronic equipment, but did not say how many of those shipments were solar.
Slowing imports hurt American construction
According to the US Green Energy Council (ACP), the unavailability of photovoltaic panels slowed solar assembly in the US by 23% in the third quarter of 2022, delaying nearly 23 gigawatts of new solar projects. In addition, average solar power purchase agreement (PPA) prices increased 33 percent in the fourth quarter of 2022 compared to a year ago. The study suggests that the cleanup poses a risk to the Biden administration's overall goals on green energy and climate issues.
In 2021, the Biden administration set a goal of getting U.S. power companies to power from fossil fuels by 2035, a goal that would lead to 40% of U.S. electricity demand being powered by solar, up from 3% today. The U.S. Department of Energy said in a 2021 report that solar assembly must increase to 60 gigawatts per year by mid-to-late decade and meet the U.S. government's target.
The slowdown in imports also poses risks for American companies. According to Kevin Smith, Americas CEO of Lightsource bp, a U.S. solar real estate company, the construction time for a new 100MW solar project in the U.S. has increased from 18 to 24 months to 36 to 48 months, from landscaping development design to gradual engineering.
Sourcing decisions can only be made two to three years in advance of construction, rather than six to 12 months as before, but these supplychain management challenges are driving up the cost of new projects by 20% to 30%, Mr. Smith says.